September 28, 2023
Finance Factors Foundation's Ninth Annual Charity Golf Tournament Raises $20,000 to Support Maui Girl Scouts and Girl Scouts of Hawaiʻi STEM Center for Excellence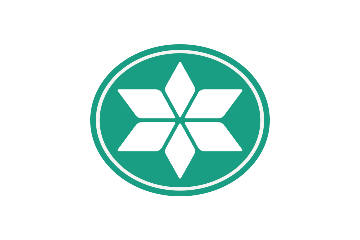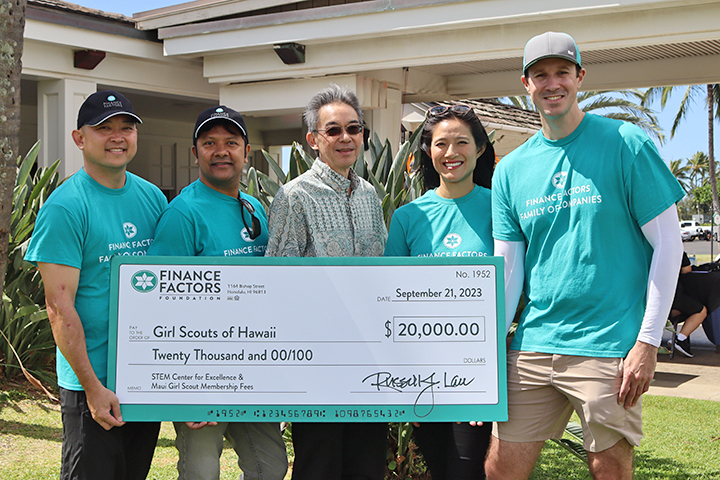 The Finance Factors Foundation announced that its Ninth Annual Charity Golf Tournament on September 21, 2023, generated $20,000 to benefit Maui Girl Scouts and the Girl Scouts of Hawaii STEM Center for Excellence at Camp Paumalū.
The tournament was held at the Hawaii Prince Golf Club on Oahu and featured 18 holes of play. Sponsorship packages ranged from platinum to corporate and nearly 150 players participated. This year's proceeds will help to cover memberships for one year for Girl Scouts on Maui impacted by the recent wildfires.
Funds raised will also provide year-round opportunities in cybersecurity, astronomy, robotics, computer coding, botany, chemistry, environmental stewardship, and more at the STEM Center for Excellence on Oahu's North Shore.
"The disasters on Maui have had a devastating impact on many families, and we want to ensure that everyone has the opportunity to continue to participate in Girl Scouts and benefit from the programming and education that it provides," said Rob Nelson, president of Finance Factors. "Girl Scouts helps girls and their families find compassion, courage, confidence and resilience, which is especially vital during these difficult times."
The Finance Factors Foundation, the charitable arm of The Finance Factors Family of Companies which includes Finance Factors, Finance Insurance and Waipono Investment Corporation, donates more than $100,000 annually to philanthropic causes within Hawaii, specifically in the areas of education, sustainability, health and human services, community and civic affairs, and culture and the arts.
About the Finance Factors Family of Companies:
Finance Factors (Member FDIC, NMLS #449916, Equal Housing Lender) has been providing financial services in Hawaii for over 70 years. Started in 1952 by several island families, the Hawaii company has grown from a small local enterprise that pioneered personal loans for Hawaii's working class, into Hawaii's largest locally-owned depository financial services loan company. It specializes in residential loans for purchase, refinance, cash-out, and home equity, as well as commercial real estate loans. Finance Factors also offers some of the best rates on certificates of deposit and savings accounts, with deposits insured by the FDIC. Finance Insurance is a leading insurance agency in Hawaii. For over 50 years, Finance Insurance provides a wide range of Personal, Commercial, Life and Group Health insurance to customers throughout the State of Hawaii through a group of professional independent insurance agents. Finance Insurance represents insurance companies locally in Hawaii as well as national and international insurance companies abroad. The agency's financial stability and business resources allow our agents the flexibility to give businesses and individuals the best option and choice of insurance to protect their assets and to manage their risk. Waipono Investment Corporation invests in and manages retail, office and residential properties and also manages properties owned by Finance Factors.