July 25, 2023
Finance Factors Raises $13,000 to Benefit Kupu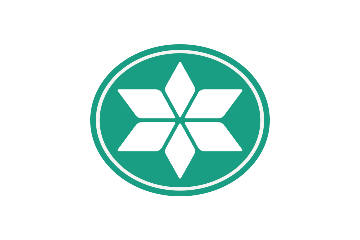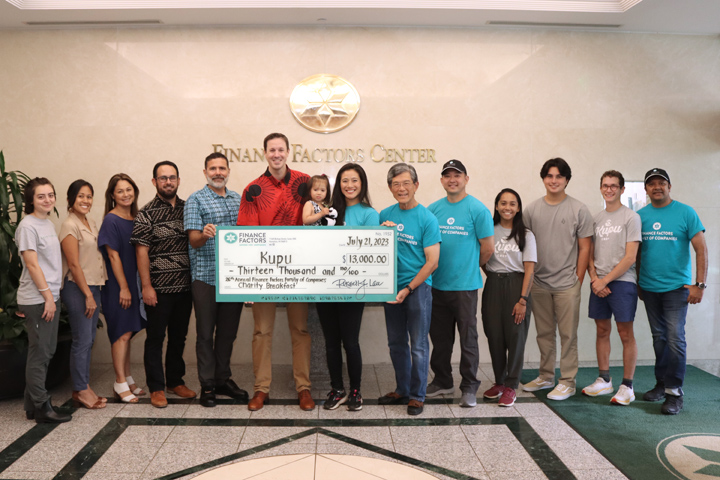 The Finance Factors Family of Companies raised $13,000 from its Annual Charity Breakfast to benefit Kupu, a local nonprofit organization that provides hands-on training in conservation, sustainability and environmental education for young adults.
Over 1,200 breakfast plates were prepared and purchased for $8 each at the July 21st charity event. Finance Factors Family of Companies raised additional funds by hosting VIP breakfast tables at Finance Factors' main branch. Guest chefs, Michael Arita and Erwin Manzano, contributed their time and cooking expertise, while Finance Factors' employees cooked and served breakfast between 6:30 and 9:00 a.m. The local-style breakfasts consisted of eggs, rice and Kukui Brand Portuguese sausage.
"The Charity Breakfast is one of Finance Factors Family of Companies annual traditions and one way we give back to sustainability-, culture- and community-focused nonprofit organizations whose missions we believe in," said Rob Nelson, president of Finance Factors. "We're proud to support Kupu this year, an amazing nonprofit that has trained more than 5,200 youth in conservation, sustainability, culinary arts and environmental education."
Since the first Finance Factors Charity Breakfast in 1995, the event has served more than 27,000 breakfasts and raised over $197,000 for more than 15 local charities, including Kahauiki Village, the American Red Cross of Hawaii, Waikiki Health Center, Abilities Unlimited, Lanakila Meals on Wheels, Aloha United Way, Pacific Gateway Center, MA'O Organic farms and more.
Local companies and organizations that donated time and money to the event this year included: Tsukenjo Restaurant, Kukui Sausage Company, DRIP Studio HNL, Aloha Shoyu and guest chefs Erwin Manzano and Mike Arita.
About Finance Factors
Finance Factors has been providing financial services in Hawaii for over 70 years. Started in 1952 by several island families, the company has grown from a small local enterprise that pioneered personal loans for Hawaii's working class, into Hawaii's largest locally-owned depository financial services loan company. Finance Factors (NMLS #449916, Equal Housing Lender) specializes in residential loans for purchase, refinance, cash-out, and home equity, as well as commercial real estate loans. Finance Factors also offers some of the best rates on certificates of deposit and savings accounts, with deposits insured by the FDIC. For more information, visit www.financefactors.com.
About Kupu
Established in 2007 as a Honolulu-based 501(c)(3) nonprofit, Kupu empowers future generations to create a more sustainable Hawaii. The organization provides hands-on training and national service programs that educate and mentor youth to become stewards of culture and environment. Kupu has trained more than 5,200 youth and adults in conservation, sustainability, and environmental education. These young adults have supported Kupu partners to provide more than 3 million hours of service, which has culminated in planting over 1.5 million native plants and removing over 151,000 acres of invasive species. For their service, Kupu has presented $6.3 million in education awards to support the continued growth of its members. To date, Kupu has generated more than $176 million in economic benefits to the state of Hawaii. For more information, visit www.kupuhawaii.org.