Commercial Real Estate Loans
Get personalized and professional service

Commercial Real Estate Loans
A commercial real estate loan with Finance Factors means you get personalized and professional service from an experienced Loan Officer. We provide flexible, customized financing solutions and quick decisions to meet the specific needs of your real estate transaction. Using multiple properties as collateral on a single loan may be considered to reduce the required cash down payment or to help qualify for the loan.

We provide financing up to $2.5 million on commercial real estate properties. Larger loan amounts also considered. Call us to discuss a custom solution for you!

Property types considered include:
• Apartment Buildings
• Multi-family Dwellings (5 or more dwellings)
• Office Buildings or Office Condos
• Industrial Buildings and Warehouses
• Retail Buildings or Strip Centers
• Mixed-use Buildings

We offer an array of loan products to meet your real estate financing needs:
• Low 10-year, fixed-rate Apartment Building Loans
• Commercial Real Estate Mortgages
• Construction Loans
• Real Estate Secured Lines of Credit (REAL)
• SBA 504 Loans

If you're looking for a custom real estate financing solution, call us today at (808) 522-2000. We look forward to hearing from you.
PaulV@financefactors.com
Title :
SVP, Commercial Real Estate Department Manager
Website link :
Cell phone :
(808) 223-8284
I value the trust my customers place in me and strive to help them maximize the value of their real estate investments through Finance Factors' innovative loan financing programs.
I have over 15 years of experience in commercial banking in the Hawaii market and will listen to your needs to ensure that we provide the best solutions for you.
I am a graduate of the University of Hawaii at Manoa. In my spare time, I enjoy spending time with my family and friends, playing golf and surfing.
I look forward to the opportunity to assist you with your commercial financing needs.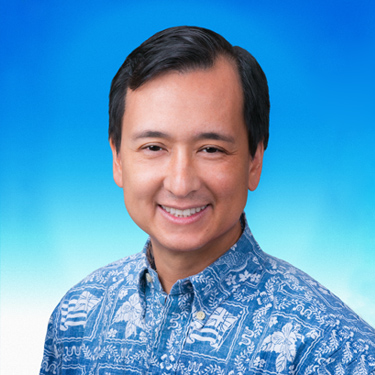 Related branch locations
Related branch phones
Here for you 24/7.
Enjoy complimentary access to all kinds of online services designed to make your Finance Factors more convenient, flexible, and personal.
Contact Us