August 25, 2021
Finance Factors Promotes Rob Nelson to President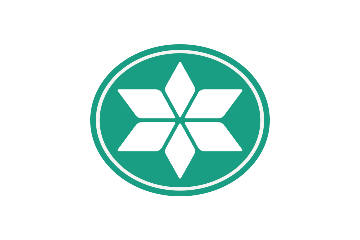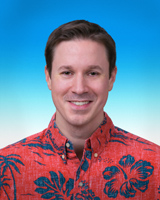 Finance Factors, Hawaii's largest locally-owned depository financial services loan company, announced the promotion of Rob Nelson from senior executive vice president to president. Nelson succeeds former president Steven Teruya, who has been appointed vice chairman of the company.
"We are fortunate to have someone with Rob's experience and character leading Finance Factors into its next phase of growth," said Russell Lau, chairman and CEO of Finance Factors. "We will benefit from Rob's extensive background in financial services, strategic planning, finance and operations along with his ability to lead teams and execute enterprise-wide initiatives."
Nelson was formerly senior executive vice president with responsibility for running corporate strategy.
"I am excited to take on this new role serving our employees and community." said Nelson. "Finance Factors has a longstanding legacy of helping generations of Hawaii's families build strong financial futures and I look forward to continuing to create opportunities for local people and businesses."
Nelson is a finance and accounting professional with over 14 years of experience in the financial services, retail, and semiconductor industries. Nelson started his career at Bank of America in the Finance Leadership Development Program, a rotational program where he lived in Charlotte, Boston, and New York. During his tenure at BofA, he held roles as a finance partner supporting the Global Commercial Bank, a Controller for U.S. Trust, and supporting the acquisition of Merrill Lynch from due diligence to integration. Prior to joining Finance Factors, he was a director of finance at Maxim Integrated Products, a global semiconductor company, where he supported corporate treasury, research & development, and global sales & marketing.
Nelson received his Bachelor of Science in finance from Boston College and MBA from the MIT Sloan School of Management. He holds a CFA Charterholder designation and is a board member of Kupu
Nelson succeeds Steven Teruya, who becomes vice chair after 46 years at Finance Factors, serving in a variety of leadership roles. "Steve's decades-long impact on our organization cannot be overstated," added Russell Lau, Finance Factors chairman and CEO. "I'm pleased that he will continue to lead the organization in his vice chair role."
About Finance Factors
Finance Factors has been providing financial services in Hawaii for nearly 70 years. Started in 1952 by several island families, the company has grown from a small local enterprise that pioneered personal loans for Hawaii's people, into Hawaii's largest locally-owned depository financial services loan company. Finance Factors (NMLS #449916) specializes in residential loans for purchase, refinance, cash-out, and home equity, as well as commercial real estate loans. Finance Factors also offers some of the best rates on certificates of deposit and savings accounts, with deposits insured by the FDIC.