June 30, 2021
Finance Factors Kahului Center Opens to the Public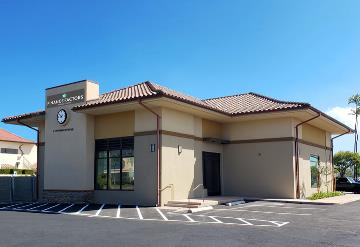 Finance Factors, Hawaii's largest depository financial services loan company, and its sister company Finance Insurance, opened a newly-renovated Kahului Branch and business office on June 28, 2021. The new Finance Factors Kahului Center, located at 27 South Puunene Avenue serves the customers of Finance Factors' previous Kahului Branch and Finance Insurance's previous business office that were located nearby at 140 Hoohana Street.
"In these challenging times, we're even more committed to providing exceptional customer experiences in all of our branches throughout Hawaii," said Rob Nelson, President of Finance Factors. "We have been serving the Maui community for over 60 years and thanks to our knowledgeable and friendly branch employees, we continue to provide high-touch service with enhanced health and safety procedures."
"We are thrilled to continue to serve our Maui community with this brand new location," said Jodi Richardson, an Agent of Finance Insurance who has been an insurance agent in the Maui community for 21 years. One of Finance Insurance's customers described the team in Maui as "efficient, patient and always having Aloha. They are the backbone of anything that I need."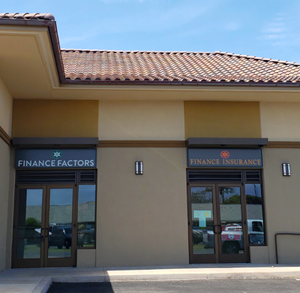 Finance Factors' new Kahului Branch continues to offer all of Finance Factors' products, including savings accounts, certificates of deposit and mortgage loans. Finance Insurance continues to offer exceptional life, health, property and casualty insurance products.
Construction on the Finance Factors Kahului Center, which was purchased by Finance Factors in October 2016, started in 2019. It was designed by Ushijima Architects, Inc. and includes a modern and inviting look that reflects the active neighborhood. The original bank vault that was on the property was preserved and remains a feature of the Finance Factors branch design. There's still room for another tenant to join Finance Factors and Finance Insurance at the new Center.
About Finance Factors. Finance Factors has been providing financial services in Hawaii for more than 60 years. Started in 1952 by several island families, the company has grown from a small local enterprise that pioneered personal loans for Hawaii's families, into Hawaii's largest locally-owned depository financial services loan company. Finance Factors (NMLS #449916 and an Equal Housing Lender) specializes in residential loans for purchase, refinance, cash-out, and home equity, as well as commercial real estate loans. Finance Factors also offers some of the best rates on certificates of deposit and savings accounts, with deposits insured by the FDIC.
About Finance Insurance. Finance Insurance has been serving the community and insurance needs of Hawaii for over 50 years. Locally-owned and locally-based, Finance Insurance is a full-service insurance agency offering exceptional life, health, property and casualty insurance products. As an independent insurance agency, it partners with select carriers to provide the most complete insurance value to its customers. Insurance products are not insured by the FDIC.
About Finance Enterprises. Established in 1976, Finance Enterprises is the holding company that provides financial leadership to the Finance Factors Family of Companies, which includes Finance Factors, Finance Insurance and Waipono Investment Corporation.